Scroll down to see more..
ENGLISH BIBLE STUDY
On January 18, 2018, a Bible study on the Acts of the Apostles will begin meeting at 7:00 pm in PCMR#3. (Please note the change in date from the previous bulletin.) This class will run approximately an hour and a half each week and will continue until mid-May. This study will focus on the history and theology of the origins of our faith with emphasis upon the deeds of the members of the early Church, our apostolic fathers. For further information please call Doug Connaughton at (707) 246-8313.
MARRIAGE PREPARATION
Marriage preparation should begin at least six months prior to the wedding. Please call the office to make an appointment with a priest. Marriage preparation should take place at the parish where you are registered.
The next series of Pre-Cana classes will begin on Mon-day, February 11 (not February 10, as previously stated). This five-week series of classes is part of the preparation process for the Sacrament of Matrimony. To register, please call or visit the parish office.
VACATION BIBLE SCHOOL 2018
Attention all children ages 5 – 12 years old!!! Join us as we travel to Narnia to meet the Lion of Judah. Reserve your seats for the St. Joseph Parish Vacation Bible School (VBS) on June 18th to 22nd from 4:00 pm to 8:00 pm. For more details, call Phoebe Fernandez (628) 333-5831, email stjv.events@gmail.com or visit www.stjv.org. Follow us on FB @ St. Joseph Parish – 2018 Vacation Bible School.
SOUP SUPPER & STATIONS OF THE CROSS
Join our community in fellowship and prayer as we journey through Lent. All are invited to join us for a simple supper of meatless soup at 6:00 pm each Friday of Lent, followed by Stations of the Cross at 7:00 pm. It will begin this Friday, February 16 in the Church Meeting Room. Soup will be provided by a different ministry each week.
God's Helping Hand Ministry
Feeding the Hungry in Vacaville
Every first Friday of the month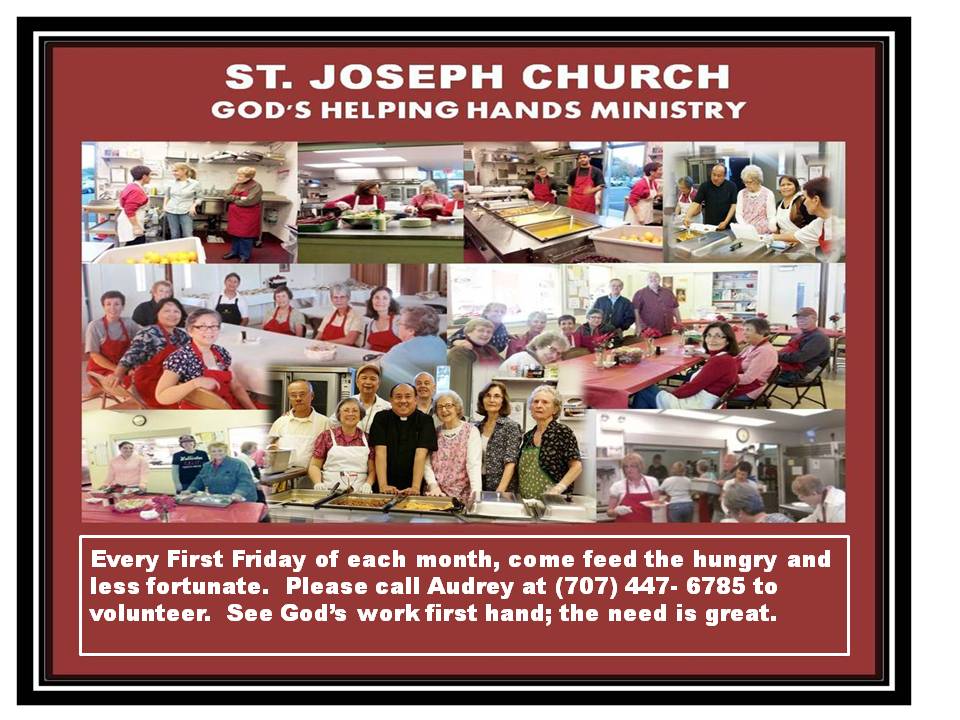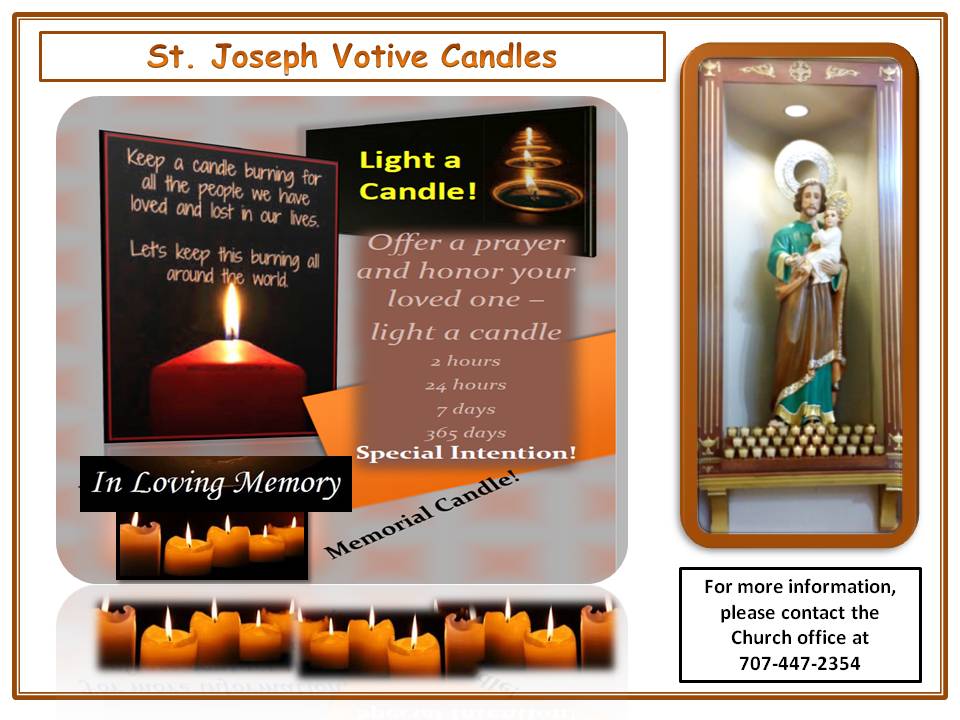 REQUEST FORM PLEASE CLICK LINK BELOW
FOR MORE INFO PLEASE CLICK LINK BELOW