Scroll down to see more..
VACATION BIBLE SCHOOL 2018
Attention all children ages 5 to 12 years old!!! Travel with us and see the wonderful world of NARNIA. We will introduce to you the amazing LION OF JUDAH. Get ready to be transformed at St. Joseph Parish Vacation Bible School (VBS) on June 18th to 22nd from 4:00 pm to 8:00 pm. We will have lots of fun games, exciting activities, cool music, and food. The registration deadline has been extended to April 30, 2018. For details, call Phoebe Fernandez (628) 333-5831 or email stjv.events@gmail.com or visit us at www.stjv.org.
GOLF TOURNAMENT
To all golfers and golf aficionados, this is your chance to shine. Use your talent and passion for golf to serve God and our parish. St. Joseph Parish will have a fundraising golf tournament on August 18, 2018 at Paradise Valley Golf Course in Fairfield. We need golf players and sponsors for the raffle drawings and silent auction. For details, callDon Fernandez at (707) 365-2561.
FAITH FORMATION
The last class of Faith Formation will be now be on April 18th instead of April 25th. Have a great summer!
Registration for the next school year 2018-2019 will begin on Sunday, May 20th with an open registration
from 9am-3pm. Please come ready with your child's baptism certificate and registration payments. For more information contact the Parish Office
BAPTISM PREPARATION CLASS
Our next baptismal preparation class in English will be held on Tuesday, June 5 at 7:00 pm. There will also be a Spanish-language class offered on Sunday, May 20 at 3:00 pm. These classes go over the meaning of the sacrament of baptism and are required for both parents and godparents prior to a baptism in the Catholic Church.
The class is free for registered parishioners who sign up in advance or $10 for each person at the door. Please call or visit the parish office to sign up. Please note that the classes must be completed and all other documents submitted at least two weeks prior to the date of baptism.
PRIEST VS. SEMINARIAN BASKETBALL
4th annual Priests vs Seminarians basketball game, which will take place on Wednesday, May 30, 2018 at Christian Brothers High School in Sacramento. Doors open at 6:30 pm and the game starts at 7:00 pm. The cost is $15 per adult, $60 for a group of 6 adults or $5 for students (K-College). Buy your tickets at www.scd.org/basketball. For more information, contact the Office of Priestly & Religious Vocations at (916) 733-0258 or msmith@scd.org.
God's Helping Hand Ministry
Feeding the Hungry in Vacaville
Every first Friday of the month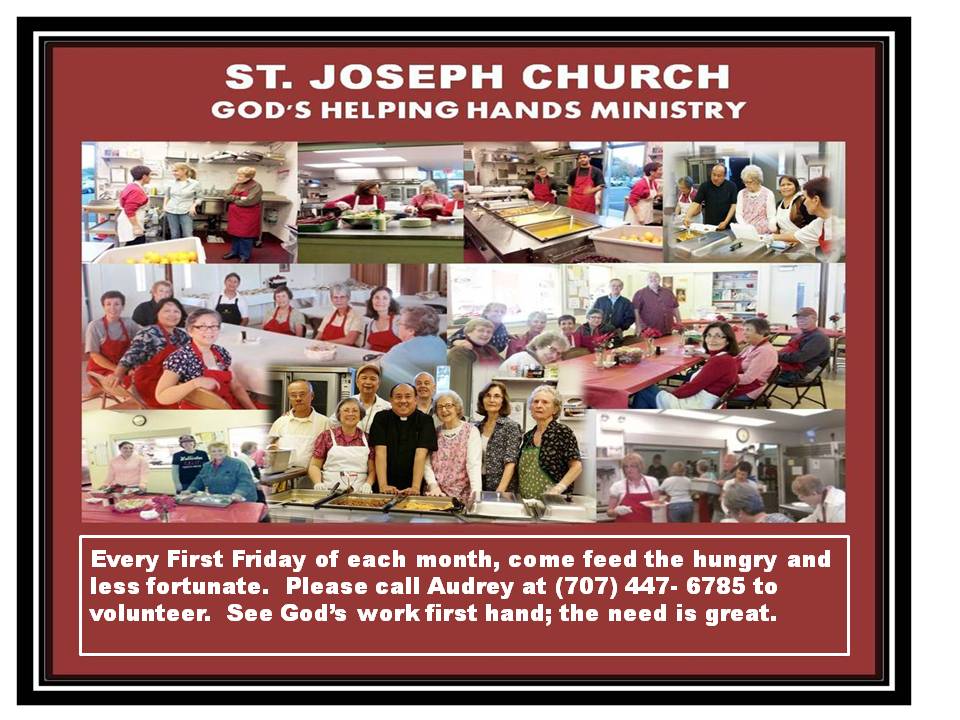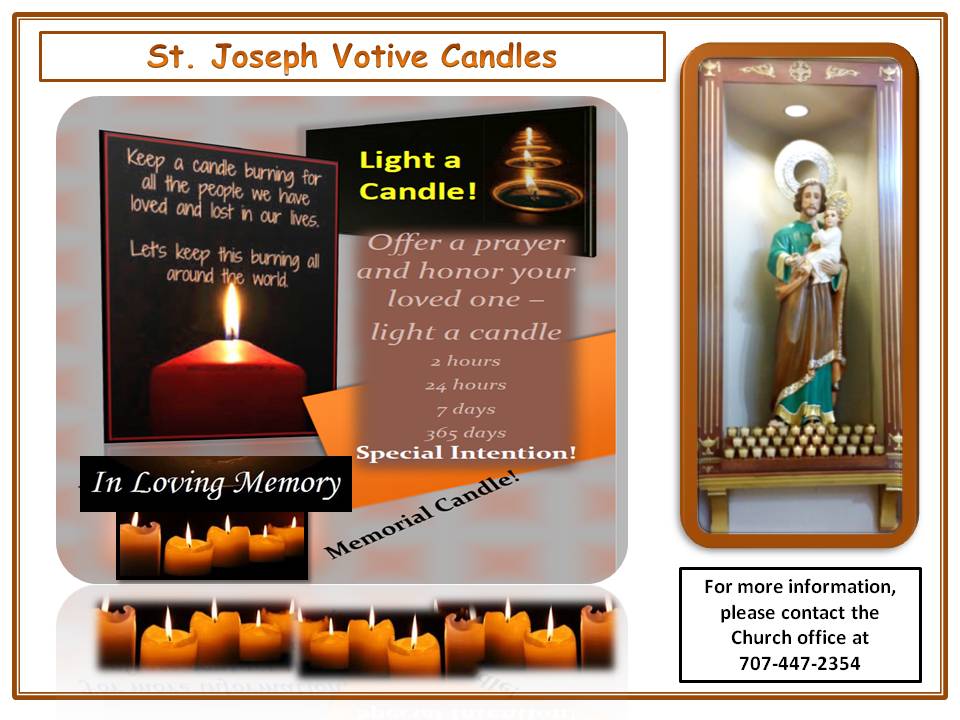 REQUEST FORM PLEASE CLICK LINK BELOW
FOR MORE INFO PLEASE CLICK LINK BELOW